Certifications
It's more than just an installation, it's an artisanship
Certified Tile Installers
The Ceramic Tile Education Foundation (CTEF) provides education and installer certification for professionals working in the ceramic tile and stone industry.
The CTEF Certified Tile Installer (CTI) program is the only third-party assessment of installer skill and knowledge which is recognized by the tile industry.
We believe our commitment to education, proper methods and quality is what sets us apart and affords us the opportunity to provide an Iconic yet sustainable installation. Each Icon technician undergoes the rigorous certification process to become a Certified Tile Installer.
Benefits of using a certified tile installer
Pass Written & Hands-On Tests
Verify Installation & Workmanship
Promote Industry Standards & Best Practices
Present & Communicate with Architects & Owners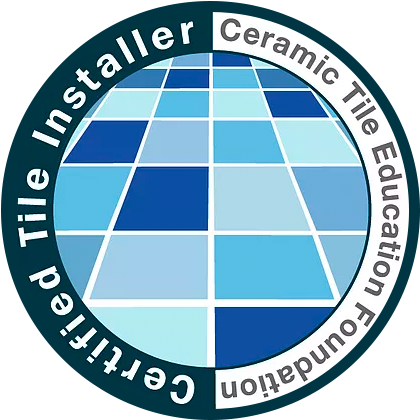 National Tile Contractors Association
Established over 70 years ago, the National Tile Contractors Association (NTCA) is a non-profit organization dedicated to the professional installation of natural stone and ceramic tile. It is recognized as the largest and most respected tile contractors association in the world.
As both members and State Ambassadors of the NTCA we work alongside industry leaders and incorporate the latest installation methods and tile trends into our projects.